PTO MEETING
Please join the PTO on Tuesday, December 1, 2021 at 7:00 p.m., via Zoom.
Please contact Julie Winsett with questions, items you would like to put on the agenda, and/or the Zoom link for the meeting.
This meeting is open to all Countryside parents/guardians. We always welcome new involvement and volunteers. We hope to see you there!
---
Holiday Gift Drive
The Countryside Holiday Gift Drive is back! There is so much need in Newton and we are hoping to spread some cheer. The first set of wish lists have come in for those who like to shop early, but updates will be made as available throughout the month. If you would like to participate, please sign up through this link. Items can be shipped or delivered to our Gift Drive coordinator, Sherri Bianchi, 105 Dane Hill Road, Newton, MA 02461 or you can arrange drop off before or after school directly with Sherri. Questions, email Sherri Bianchi.
---
COUNTRYSIDE/COMMUNITY RESOURCES
The United States Department of Agriculture (USDA) is funding free lunches for all students for the 2021-22 school year. This means that any student in the Newton Public Schools is eligible for free lunch.
Students in the buildings through lunch can simply ask for the meal on the menu for that day (see menu link here) and the meal will be given to them free of charge.
We encourage you to take advantage of this free meal service in our schools.
– The ABCD Fuel Assistance Program provides financial assistance with heating bills and rent where heat is included to low income households.
– If you are in need of food assistance, Newton case managers can help you access any of the food assistance programs including Grab and Go lunches, SNAP, and WIC. The Newton Food Pantry is another great resource.
– For Health resources, including vision/hearing test, COVID19, or general school policies, contact Laura Murphy.
– Our School Pictures photography company, Coffee Pond, offers scholarships for families who qualify. We encourage families that are eligible to use these free photo packages. Please contact our school Social Worker, Rebecca Young if you are interested.
Should you have any additional questions please do not hesitate to contact our school Social Worker, Rebecca Young, or Principal Herlihy.
___________________________________________________________________________
School Directory
Beginning this year, Countryside is using the Membership Toolkit for our Directory. Please use the following instructions to update your information:
Click on the Register/Login button.
Create a new account if you have never used the Membership Toolkit before. Otherwise, log in.
After verifying your email address, you can log back in to update your information
This URL will be your online directory login going forward.
The PTO is preparing the annual Countryside Directory. This year, we will still provide the printed/paper directory but will offer this as an "opt-in" option, with the default being the electronic directory. Please complete the very brief survey here, indicating your preference for opting in for a printed directory or not.
---
Countryside Green Team
Are you interested in the environ
ment, sustainability, and focused on protecting our planet for our children? Would you like to help make
Countryside
a greener and more environmentally conscious community?
Countryside
is looking for parent volunteers to join our "Green Team". We welcome volunteers, ideas, enthusiasm, and energy. Please email
Julie
at the Green Team for more information!
There are no dues.
Parent volunteers are always appreciated as well.
---
DAILY HEALTH CHECK
Remember that part of the pillars of keeping our school community safe is not coming to school when you are sick. Please check your child(ren) every day before sending them to school for the following symptoms: fever greater than 100 F, new or worsening cough, shortness of breath, sore throat not related to allergies, loss of taste or smell, nausea, vomiting, diarrhea, muscle or body aches, or in combination with other symptoms, headache, fatigue, or runny nose.
WHEN TO CALL THE NURSE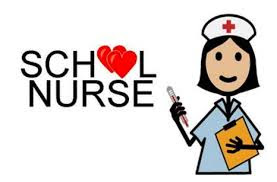 Mrs. Murphy is a great resource for health questions you may have during these new times. It is also important to notify her of illness/COVID-19 symptoms in your household. Please contact Mrs. Murphy by calling the school (617-559-9453) if your child has COVID-19 like symptoms if your child is being tested for COVID-19 or you are awaiting results of the test if someone in your household has COVID-19 or has been identified as close contact to someone who tested positive. Confidentiality will be maintained at all times. October updates from school health services.]
---
New to Countryside?
Check out our FAQ's, learn about our PTO, or for questions contact us at webmaster@countrysidepto.org.
---
COVID TESTING
Newton Public Schools will again offer COVID testing for students and staff during the 2021-22 school year. This year, NPS is participating in the state-sponsored multi-tiered COVID testing program, which will be administered by CIC Health.
There are three testing strategies, which are as follows:
Symptomatic Testing: This protocol (a rapid test), will be used for students and staff who develop symptoms while at school.
Test and Stay (Close contact testing): This protocol (a rapid test) will be used to test unvaccinated asymptomatic individuals who have been identified as close contacts following possible exposure at school.
Routine (Weekly) COVID Pooled Testing: This protocol (anterior nasal swab) will be used for the weekly COVID testing program.
Here are specific notes about the testing and consent:
Testing will occur at school during the school day. Unlike last year, you will not administer the test at home and bring it to school.
When you sign the consent form, you are agreeing to ALL THREE testing strategies (symptomatic, test and stay, and weekly.)
The consent form can be found in Aspen. Please follow these instructions for accessing and signing the consent form.
You ARE REQUIRED to provide consent for your student to be tested. If you do not provide consent, your student will not be tested. Please log into Aspen to sign the consent form. Here is the Aspen Login Link. Having trouble logging into Aspen? Email: aspen@newton.k12.ma.us