PTO MEETING
Please join the PTO on Wednesday, May 4 at 7:00 p.m., via Zoom. Please contact Julie Winsett with questions, items you would like to put on the agenda, and to request the Zoom link for the meeting. This meeting is open to all Countryside parents/guardians. We always welcome new involvement and volunteers. We hope to see you there!
---
Countryside Family Connections
Although we cannot currently have large gatherings or use the school building for events, the Countryside PTO wants to continue to foster a tight knit Countryside community across classrooms and grades. We are approaching two years of living with Covid, and while we hope the current surge continues to ease, many Countryside families with younger students have never experienced a normal school year. Therefore, we would like to announce the launch of Countryside Family Connections, a simple matching program that connects families of students in Kindergarten, 1st, or 2nd grades with families of those in 3rd, 4th, and 5th grades (or alumni).
Please find a Google signup sheet here, and we will make an email introduction between pairs of families across those grade groups. The signup sheet may require a Google sign in, however feel free to email us if you have any trouble. The paired families can start talking and trading info about Countryside, school programs, sports, the best sledding hills…anything! The goal is to recreate the kinds of connections that would normally happen at school events.  Covid restrictions permitting, we may have a group event for everyone who signs up in the future.
Whether you have never attended a school event, or already know the whole community, PLEASE register so as many families as possible are engaged in Countryside! Sign up for Countryside Family Connections Here.
---
MULTICULTURAL FESTIVAL


This exciting event is coming back to Countryside Saturday, April 30 from 3:30 p.m.–6:00 p.m. at Countryside. The event will begin with the Parade of Nations, followed by Country Performances, and finish with table presentations. The PTO website has a full list of countries which are represented. For more information, please email us. 
---
COUNTRYSIDE ROCKIN' RAFFLE RETURNS!
After a little hiatus, the Rockin' Raffle is back!! Historically the Rockin' Raffle was the PTO's second largest fundraiser of the year, but the FunRun may have taken that spot now. The raffle is a fun event that has something for everyone. There are teacher prizes, gift cards to restaurants, vouchers for classes and birthday parties, as well as some cool sports memorabilia.
Each student will be sent home with a raffle booklet on April 25. On the first page you will find all the info you need to participate. Any student who earned incentive raffle tickets from the FunRun will also come home with those tickets at this time. As a reminder, all incentive tickets require no payment and these are a different color ticket (green) than the ones in the raffle booklet.
Need more tickets than just the incentive tickets? Raffle tickets may be purchased for $3 a ticket or buy more and save. $50 for two sheets of tickets (24 tickets) or $100 for five sheets (60 tickets). Questions? Email the Raffle Committee.
---
COUNTRYSIDE FORJ MEETING 
Nervous about how to respond when your kid accidentally says something problematic? Join our next FORJ meeting to hear how two families on both sides of a racist incident come together to address racial conflict and build a stronger community. We are meeting THIS Thursday, April 28, 7:30–8:30 p.m. Register here to receive the meeting link.
On May 3, 6–8 pm at Angier Elementary School, the Newton School Foundation will have an in-person Newton Inspires. This year they will be showcasing Teachers and Staff and Celebrating Creativity in the Classroom. Learn more and register here.
Our next FORJ meeting will either happen in the last week of May (25 or 26) or first week of June (1 or 2), pending speaker confirmation. If you have any questions, please reach out to Nanda or Renata.
---
Volunteers Needed
LIBRARY VOLUNTEERS
We are so happy to have volunteers back in the library after two years! You may volunteer for your child's class or for another class if that day/time is more convenient. All volunteers will need to have a CORI/SORI form completed- this form can be found in the front office and need to be completed and given back to Mrs. Wallace along with a copy of your photo ID/driver's license. Please note that it takes approximately one week for these background checks to be processed and it must be completed before you can volunteer in the building. Please email Lori Zinner with any questions and click below to sign-up to volunteer during your child's library class or at another time you are available.
Kindergarten Library Volunteers (classes on Mondays and Thursdays)
1st Grade Library Volunteers (classes on Mondays)
2nd Grade Library Volunteers (classes on Thursdays)
3rd Grade Library Volunteers (classes on Mondays and Thursdays)
4th Grade Library Volunteers (classes on Wednesdays)
5th Grade Library Volunteers (classes on Tuesdays and Wednesdays)
UPDATE EDITOR/CO-EDITOR 
Want to work with a team who helps keep the Countryside Community informed?  We are looking for 1-2 Editors to join our team to help add/remove content from the weekly Update that is sent out before each school week (exactly what you're reading right now!). The time commitment is 1.5-3 hours a month and your rotating schedule of editing can be determined around your schedule and availability.  Training for Mailchimp, the platform that's used to create the Update, will be provided so no previous editing experience is necessary.  If you are interested, please contact Sharon Morgenbesser.
---
Thank you's
Thank you to all the parents who helped volunteer for the February Teacher Luncheon. Your donated drinks and treats were appreciated. Special thanks to Barbara Mauger and Carolyn Virgilio for organizing!
---
COUNTRYSIDE/COMMUNITY RESOURCES
The United States Department of Agriculture (USDA) is funding free lunches for all students for the 2021-22 school year. This means that any student in the Newton Public Schools is eligible for free lunch.
Students in the buildings through lunch can simply ask for the meal on the menu for that day (see menu link here) and the meal will be given to them free of charge.
We encourage you to take advantage of this free meal service in our schools.
– The ABCD Fuel Assistance Program provides financial assistance with heating bills and rent where heat is included to low income households.
– If you are in need of food assistance, Newton case managers can help you access any of the food assistance programs including Grab and Go lunches, SNAP, and WIC. The Newton Food Pantry is another great resource.
– For Health resources, including vision/hearing test, COVID19, or general school policies, contact Laura Murphy.
– Our School Pictures photography company, Coffee Pond, offers scholarships for families who qualify. We encourage families that are eligible to use these free photo packages. Please contact our school Social Worker, Rebecca Young if you are interested. 
Should you have any additional questions please do not hesitate to contact our school Social Worker, Rebecca Young, or Principal Herlihy.
---
School Directory
Beginning this year, Countryside is using the Membership Toolkit for our Directory.  Please use the following instructions to update your information:
Click on the Register/Login button.
Create a new account if you have never used the Membership Toolkit before. Otherwise, log in.
After verifying your email address, you can log back in to update your information
This URL will be your online directory login going forward.
The PTO is preparing the annual Countryside Directory. This year, we will still provide the printed/paper directory but will offer this as an "opt-in" option, with the default being the electronic directory. Please complete the very brief survey here, indicating your preference for opting in for a printed directory or not.
---
Countryside Green Team
Are you interested in the environ
ment, sustainability, and focused on protecting our planet for our children? Would you like to help make 
Countryside
 a greener and more environmentally conscious community? 
Countryside
 is looking for parent volunteers to join our "Green Team". We welcome volunteers, ideas, enthusiasm, and energy. Please email 
Julie
at the Green Team for more information!
There are no dues.
Parent volunteers are always appreciated as well.
---
DAILY HEALTH CHECK
Remember that part of the pillars of keeping our school community safe is not coming to school when you are sick. Please check your child(ren) every day before sending them to school for the following symptoms: fever greater than 100 F, new or worsening cough, shortness of breath, sore throat not related to allergies, loss of taste or smell, nausea, vomiting, diarrhea, muscle or body aches, or in combination with other symptoms, headache, fatigue, or runny nose.
WHEN TO CALL THE NURSE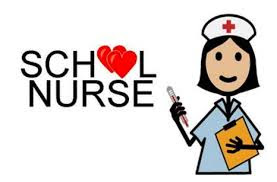 Mrs. Murphy is a great resource for health questions you may have during these new times. It is also important to notify her of illness/COVID-19 symptoms in your household. Please contact Mrs. Murphy by calling the school (617-559-9453) if your child has COVID-19 like symptoms if your child is being tested for COVID-19 or you are awaiting results of the test if someone in your household has COVID-19 or has been identified as close contact to someone who tested positive. Confidentiality will be maintained at all times. October updates from school health services.]
---
New to Countryside?
Check out our FAQ's, learn about our PTO, or for questions contact us at webmaster@countrysidepto.org.
---
COVID TESTING
Newton Public Schools will again offer COVID testing for students and staff during the 2021-22 school year. This year, NPS is participating in the state-sponsored multi-tiered COVID testing program, which will be administered by CIC Health.
There are three testing strategies, which are as follows:
Symptomatic Testing: This protocol (a rapid test), will be used for students and staff who develop symptoms while at school.
Test and Stay (Close contact testing): This protocol (a rapid test) will be used to test unvaccinated asymptomatic individuals who have been identified as close contacts following possible exposure at school.
Routine (Weekly) COVID Pooled Testing: This protocol (anterior nasal swab) will be used for the weekly COVID testing program.
Here are specific notes about the testing and consent:
Testing will occur at school during the school day. Unlike last year, you will not administer the test at home and bring it to school.
When you sign the consent form, you are agreeing to ALL THREE testing strategies (symptomatic, test and stay, and weekly.)
The consent form can be found in Aspen. Please follow these instructions for accessing and signing the consent form.
You ARE REQUIRED to provide consent for your student to be tested. If you do not provide consent, your student will not be tested. Please log into Aspen to sign the consent form. Here is the Aspen Login Link. Having trouble logging into Aspen? Email: aspen@newton.k12.ma.us